Capabilities
our capabilities
qualified people doing quality work
St. Marys Foundry features two, twenty-ton coreless induction furnaces. We utilize flask and pit molding with chemically bonded sand to produce castings ranging from 500 lbs. to 60,000 lbs. We pour Gray Iron, Ductile Iron and Ni- Resist and customer-specific irons and provide all applicable heat treatments. You can count on our team of experienced foundry professionals to supply quality, on-time castings for a variety of applications including: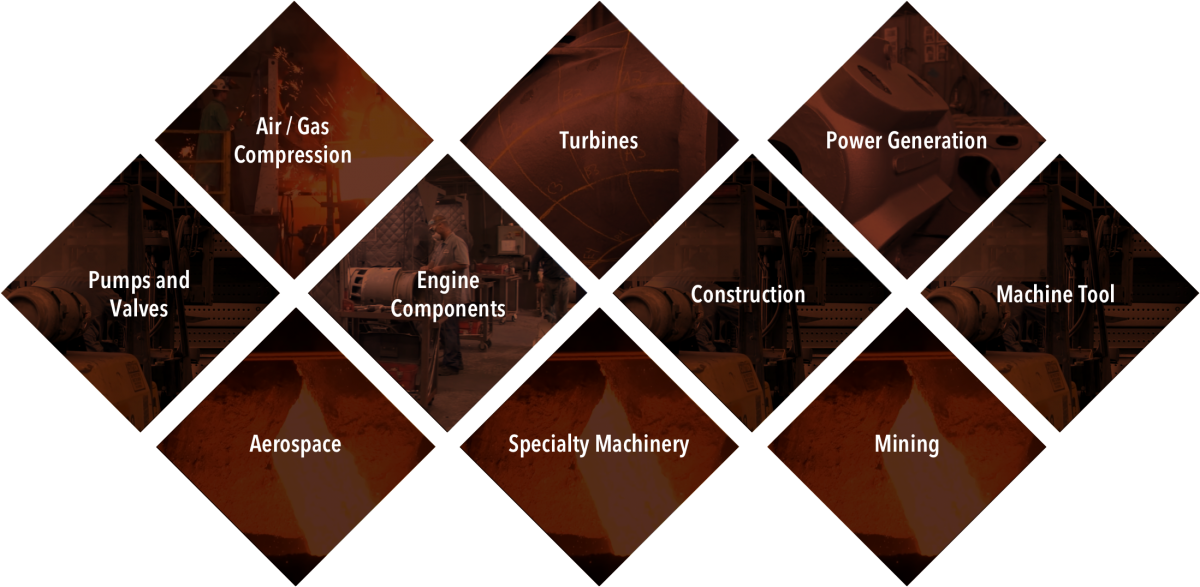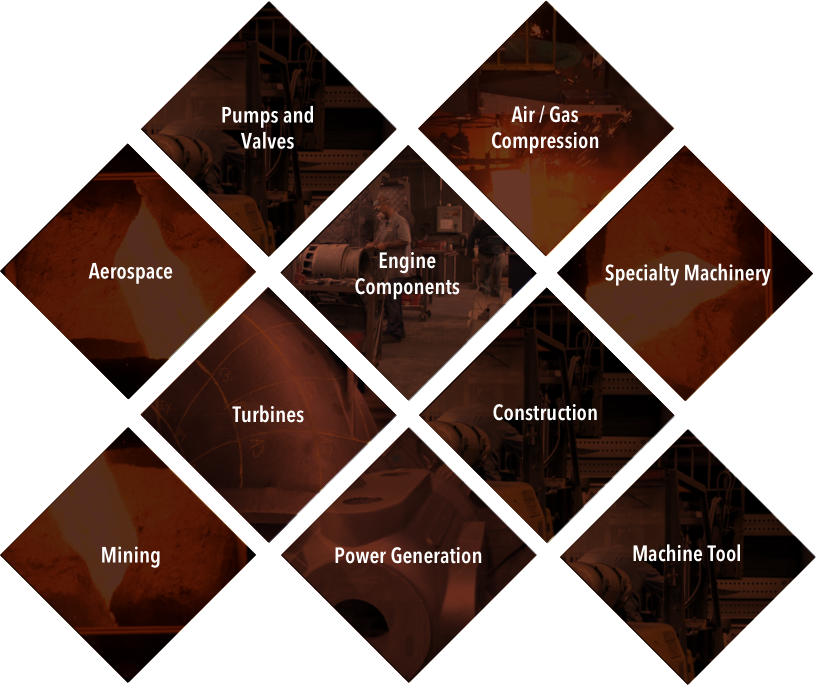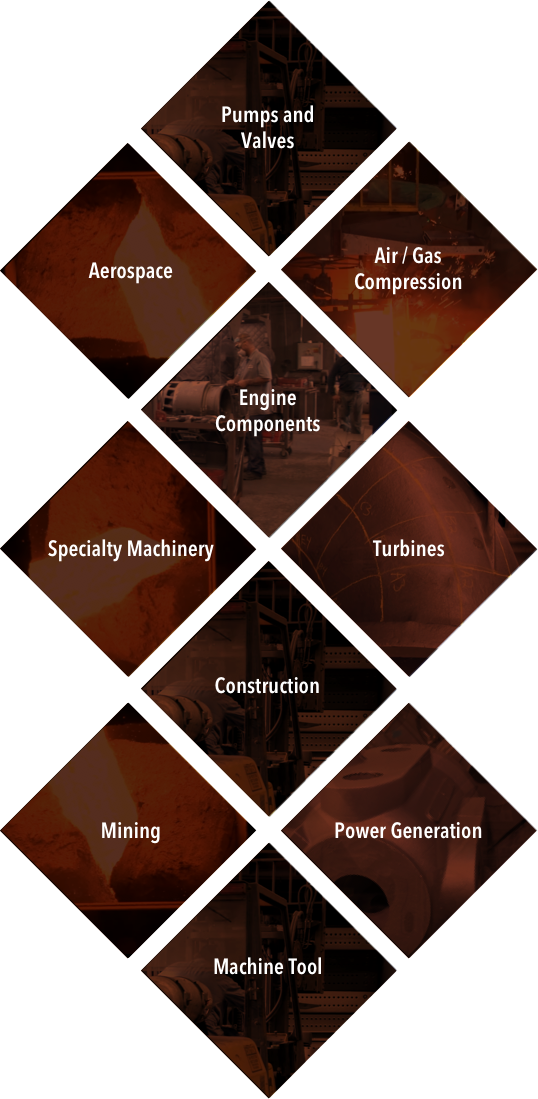 Tensile Strengths
60,000 - 120,000 psi Ductile Iron
20,000 - 60,000 psi Gray Iron
Melting Facilities
2
20-ton Electric Coreless Induction Furnaces
Molding process
Qualified people doing quality work
No-Bake Sand Molding
In the no-bake process, sand is mixed with a chemical binder/catalyst system and then molded around the cope and drag halves of the pattern. After a specified period, the sand mixture hardens to form the mold halves and the pattern is drawn. Then, a refractory coating may be applied to both mold halves before they are brought together to form one complete 
mold for pouring.
Flask & Pit Molding
A flask is a metal frame used for making and holding a sand mold. For larger jobs, a pit instead of flasks is used. There are many sizes of flasks and pits. The size needed is determined by the pattern and amount of sand needed.
low volume or jobbing foundry
qualified people doing quality work
Your casting solution Services including
Jobbing and Prototype Castings
NDT (Non-Destructive Testing) – DP/MP/UT/RT
Pattern Building/Repair/Design/Storage
X-Ray
Solidification Modeling: Procast/Solid Edge
Electronic Scanning Dimensional Verification
Heat Treatment
Full Range Mechanical Testing
Metallurgical and physical testing procedures
qualified people doing quality work
Tensile, Yield & Elongations Testing
Spectrochemical Analysis
Special Metallurgical & Physical Analysis
Brinell Hardness Testing
Impact Testing
Metallographic Image Analysis
Microanalysis
Combustion/Carbon/Sulfur Determination
NDT (Non-Destructive Testing) - DP/MP/UT/RT
SEM (Scanning Electron Microscope)
Types of Metal
Gray
Ductile
Ni-Resist
Select Austempered Ductile Irons
Select Compacted Graphite Irons
Proprietary Customers Compositions