About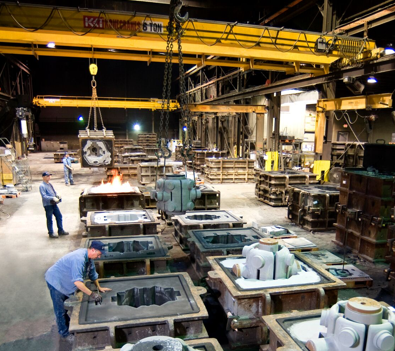 At St. Marys Foundry, we proudly stand by our company motto:
Qualified people doing quality work
St. Marys Foundry was founded in 1984 by 32 employee/owners. We are committed to producing the highest quality Gray and Ductile Iron castings in the world. The company has positioned itself in the marketplace to take on highly engineered castings with sophisticated metals that many foundries struggle to make successfully. This has proven to be the cornerstone of our success.
We know what it takes to be competitive in the domestic and international marketplace. We have sophisticated process controls, state of the art equipment and continuous training programs for our employees. St. Marys Foundry can respond to your needs for Gray Iron, Ductile Iron, Ni-Resist, and specialty metal castings.
St. Marys Foundry
Producing Castings
St. Marys Foundry produces castings from 500 lbs. to 60,000 lbs. for a wide variety of industries and specialty markets including but not limited to:
Air and Gas Compression
Pumps
Aerospace
Power Generation
Valves
Mining
Turbines
Engines
Machine Tool
Innovative Casting Solutions
Located in St. Marys, Ohio, our environmentally clean casting facility is always open for your inspection.
St. Marys Foundry was one of the first foundries to earn the ISO 9002 Quality Certification and remains ISO 9002 compliant today. Through our stringent process controls we have achieved international standard for quality. Quality is first at St. Marys Foundry.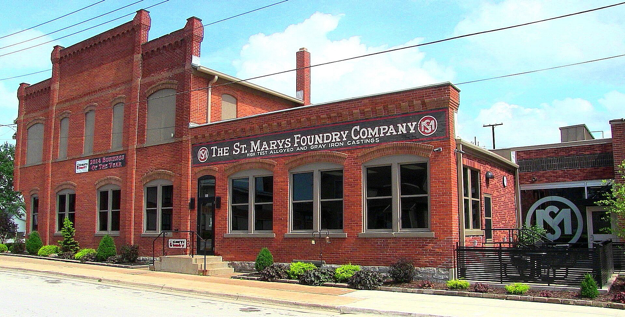 Our Vision
St. Marys Foundry will be recognized as the preferred employer with a safe and innovative environment to exceed the needs of a diverse customer base.
Let us put our experience to work for you